Join South Pacific Island Travel for a trip of a lifetime! Get whisked away on thrilling excursions to the Wilpattu National and Minneriya Parks, home to the largest population of Asian elephants on the island. The parks are also the protected home of the sloth bears, leopards, crocodiles, jackals, water buffaloes and monkeys! Then spend 7 nights exploring the Arabian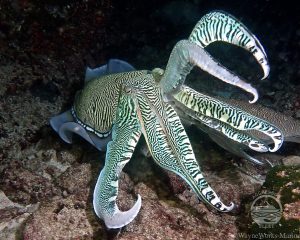 Sea from Daymaniyat - Hallaniyat. This area is full of whale sharks, humpback whales, sperm whales, dolphins, manta rays, sharks, sea turtles, mobula, mola mola, moray eels, angelfish, stingrays, king mackerel, tuna, lobster, crayfish, and nudibranchs. Plus more than 1000 different types of fish and shellfish. Strict fishing conditions and large marine parks ensure that this valuable treasure is protected.
Our package includes accommodations, 5 dives per day, plus night diving when available, 3 meals daily, roundtrip transfers to/from the boat.