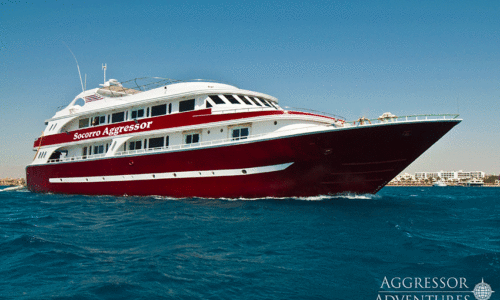 Did somebody say humpback whales!
Join South Pacific Island Travel on-board the Socorro Aggressor, March 12 - 20, 2024 as we head to Socorro. Socorro, San Benedicto, and Roca Partida are three volcanic islands that make up the Revillagigedo Islands, commonly referred to as Socorro.  From January through March these islands are home to a migratory population of humpback whales that come to breed and have calves. During this trip divers will also encounter giant pacific manta rays, ten species of shark, Bottlenose dolphin, wahoo, tuna, marlin and smaller creatures like eels, nudibranchs and octopi.
Sign up and deposit by August 31, 2021 and save $500!