Not only is Australia the sixth largest country in the world, it is also its own continent and about the same size as the lower 48 states. Australia is a land full of powerful experiences just waiting to be discovered, from encounters with incredible wildlife on land and underwater, to pulse-pounding extreme adventures.
Dive the turquoise waters among an amazing chain of diverse coral reefs, where clouds of colorful tropical fish, moray eels, reef sharks, turtles and giant potato cod dwell. Beyond the continental shelf that harbors the Great Barrier Reef, lies the isolated reef system and crystal clear waters of Australia's Coral Sea. Dive with the sharks and other large pelagics that cruise this undersea world of pinnacles and sheer walls rising from thousands of feet below. Swimming with wild dolphins in their natural environment is a rare and exhilarating experience.
One of the most memorable experiences you can have is to cuddle a koala. At wildlife parks within easy reach of several major cities you can hold, feed and photograph these delightful and beguiling creatures.
Climbing Sydney's Harbor Bridge offers its own reward, one of the most spectacular harbor views on the planet. Drink in the dramatic contrast of sparkling sapphire water against the white sails of the Opera House below you, and breathe the crisp, clean air.
Port Arthur has a rich and shadowy heritage. Historic prisons, graveyards, caves and convict ruins provide a colorful backdrop for ghost tours.
The best way to understand the rich cultural diversity of Australia's ancient indigenous people is to experience it with Aboriginal people. There are many Aboriginal owned and operated enterprises that help you explore their dramatically different world.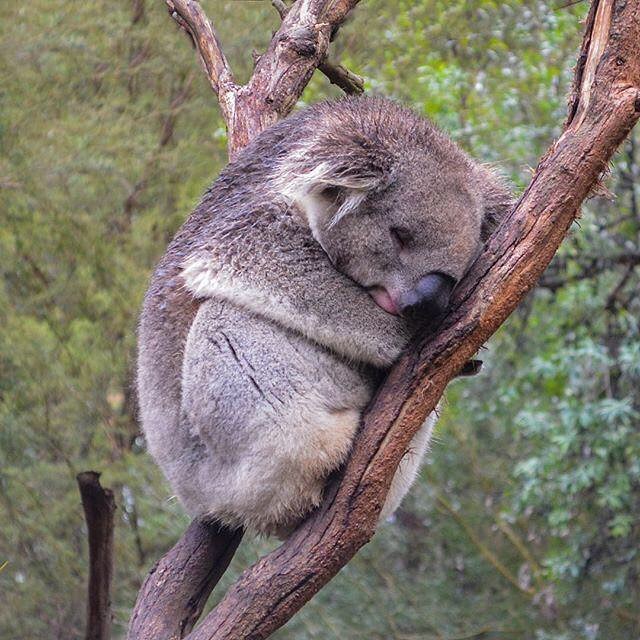 How do you want to travel?
Mike Ball Expeditions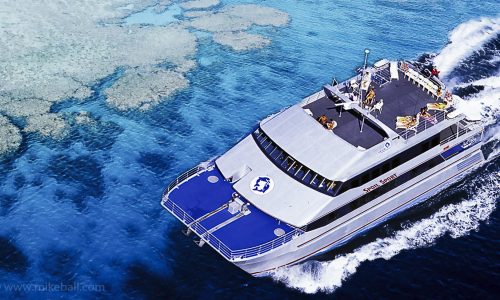 Mike Ball Dive Expeditions operates exciting 3, 4 and 7-night expeditions departing from Cairns to some of the best dive sites on the Great Barrier Reef and Coral Sea. Spoilsport is Australia's most awarded dive liveaboard, custom built for diving and with a twin-hull design that maximizes space, stability and comfort. Their procedures allow greater freedom for divers with an 'open dive deck' policy resulting in no restrictions on bottom time.
Spirit of Freedom

Spirit of Freedom offers world class, liveaboard dive cruises to Australia's Great Barrier Reef and Sea reefs. Departing from Cairns in Northern Australia, the Spirit of Freedom ventures far beyond the reach of day trip vessels to explore the seldom visited dive sites of the northern Great Barrier Reef and remote Coral Sea Reefs. Shark dives, Potato Cod feeding, sheer walls laced with massive soft corals, manta-rays, minke whale encounters and abundant, healthy tropical reefs, rich with marine biodiversity, are just some of the highlights you'll experience when you join our dive tours.
With three decks of living space, generous cabins with private bathrooms, this 37 meter (125 ft) vessel offers all the amenities of a hotel, complimented by first class meals and personalized professional service, from the crew of 10.
Tusa Dive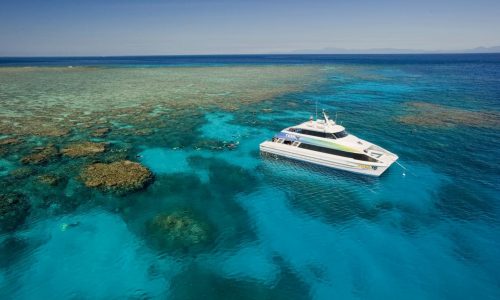 The Tusa 6 is a fast, comfortable catamaran purpose-built for scuba diving. Its dive deck is spacious and water entry is giant stride from the rear of the boat. There are two levels of air-conditioned interior and two exterior sundecks. If you are looking for extra diving before or after your trip with Spirit of Freedom, or to add a day or two of diving while in Australia, come aboard this day dive vessel. Tusa Dive has been running diving day tours from Cairns to the Great Barrier Reef for over 30 years. With a selection of 16 dive sites on the outer reef from Cairns, two sites are visited, and up to three certified dives are offered each day.