Scattered between Sulawesi, Timor and Papua, and long known in the West as the "Spice Islands", whose once unique cloves and nutmeg drew visitors from all over the world for centuries, Maluku is made up by over a thousand beautiful tropical islands with lush vegetation and unique fauna, stunning beaches and marine life, and very friendly, hospitable people.
Not only is Maluku a birdwatcher's dream, with some 80 endemic species. The area also has some of Indonesia's richest coral reefs. While facilities for diving were mostly limited to the Ambon Islands and Banda Islands. Many liveaboards have itineraries throughout the Banda Sea.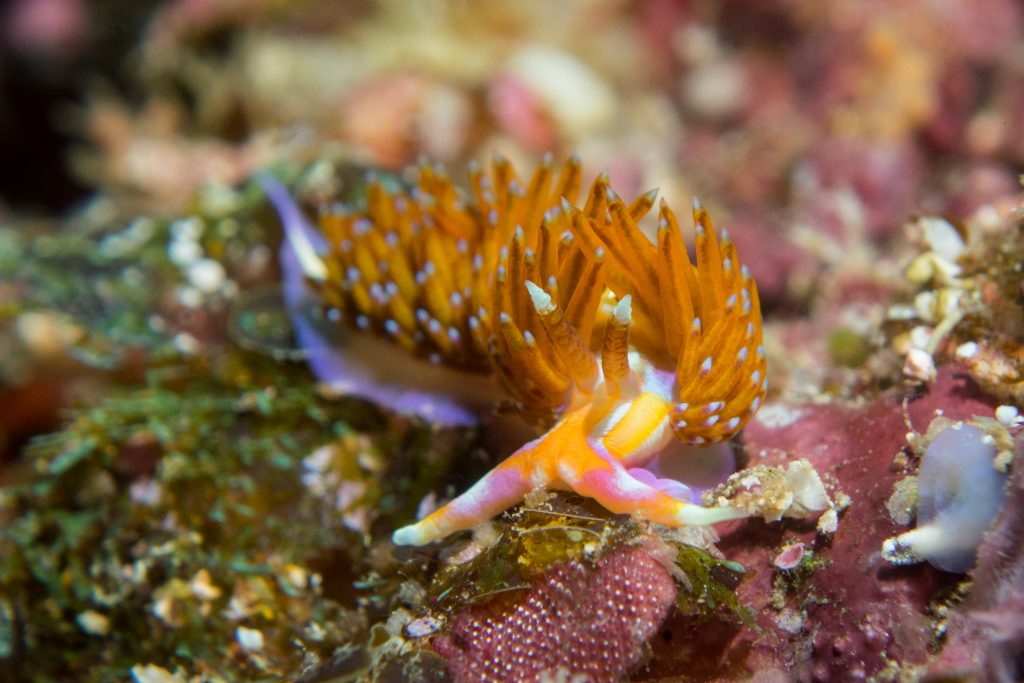 Come explore the Spice Islands!
How do you want to Travel?
Dive into Ambon @ Maluku Resort & Spa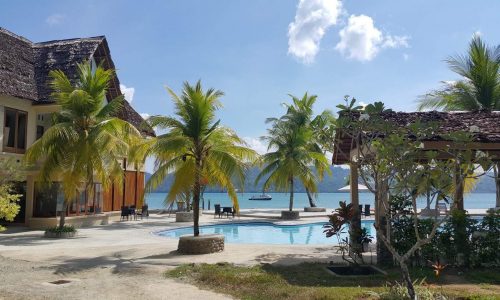 Dive Into Ambon is perfectly located in Baguala Bay. The location gives you easy access to both the south side, from their jetty, or a short 10 minute bus ride to their super comfortable and fully equipped day boat. Based out of Maluku Resort and Spa, Ambon's only boutique resort which was fully refurbished and rebuilt in 2015, is set amongst beautiful gardens on the waterfront. With 4 self-contained cottages, 2 Studio Suites and 14 Standard rooms, all with free wi-fi, air conditioning, private bathrooms, Cable TVs and hot water. The pairing of this resort & dive facility make a fantastic base for exploring the incredible diving Ambon has to offer and a wonderful place to relax
Nabucco's Capepaperu Resort & Spa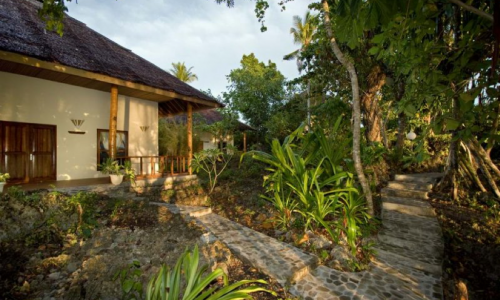 Cape Paperu Resort & Spa is located at the mouth of Saparua Bay, on a ridge above the Paperu cliff. The resort is nestled inside a nature reserve, surrounded by coconut palms, wild orchids and much more.  A 45 minute drive from Ambon airport to the Tulehu fishing village, followed by a 60 minute boat ride along Haruku island and you arrive.
Arenui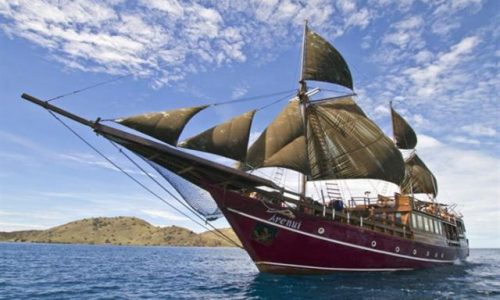 The Arenui is a traditional and magnificent Phinisi classic Indonesian wooden sailing vessel. Holding 16 passengers in 8 exceptionally spacious cabins with itineraries showcasing the best of Indonesia. Itineraries include: May to October around the Komodo National Park area, November Ambon/ Maluku and the Spice Islands in the Banda Sea,  Raja Ampat area of Western Papua from December through until April. With a crew of 22 serving a maximum of 16 guests, the aim is to make your cruise a truly relaxing and first-class experience!
Dewi Nusantara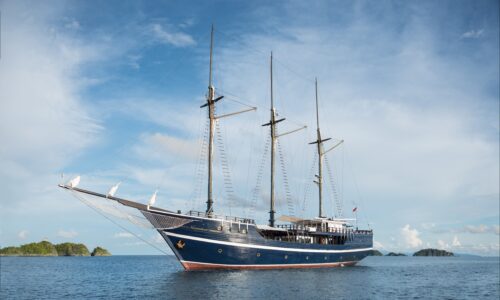 The 188 foot Dewi Nusantara explores the magnificent reefs and marine life in the heart of the world famous "Coral Triangle."   Dewi Nusantara dive cruises take you to Komodo National Park, Raja Ampat, Banda Sea, Ambon, Halmahera and Cenderawasih Bay.  There are eight spacious air-conditioned staterooms, that can be adapted to either twin or double use, each with its own en suite bathroom. The master and commanders' cabin aft is the size of a large hotel suite.
Dive Damai & Dive Damai II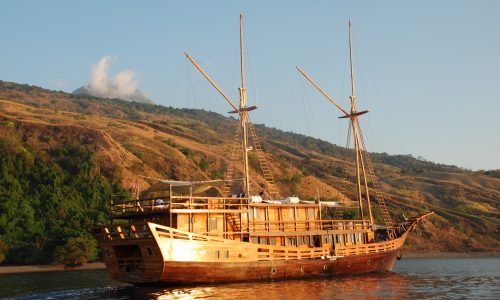 A new concept in the diving industry: a boutique liveaboard. "Damai" is an Indonesian word meaning "peaceful," providing tranquility above the water while avoiding crowds down below. Dive-Damai is dedicated to small groups and offers the chance to enjoy diving remote areas in Indonesia, while experiencing unprecedented service and an unlimited amount of dives and bottom time.