Raja Ampat's reefs are an oceanic crossroads where the Pacific and Indian Ocean species collide. The archipelago's gateway is Sorong. From here, live-aboards offer divers the luxury of exploring he archipelago from South to North. The Southern most Misool Island group teems with coral gardens, cave systems and mangroves. These southern waters boast blue holes at Jef Pele, towering burial caves at Tomolol, dramatic soft coral walls at Wayalibit Chanel and schooling yellow-tail barracuda & bigeye trevally at Fabiacet Rocks.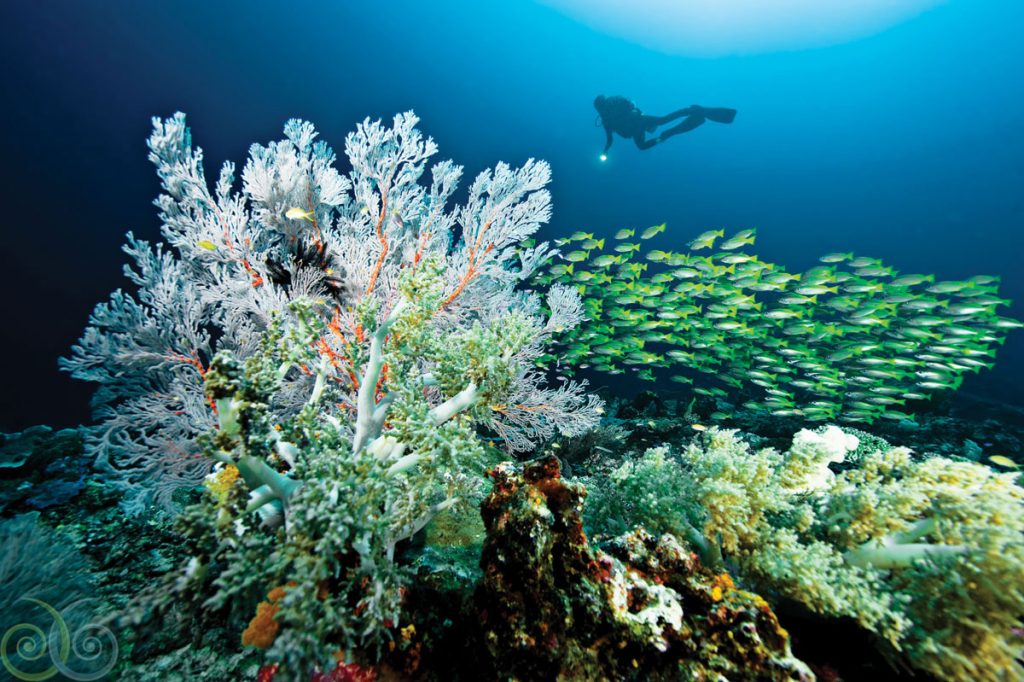 The ultimate tropical paradise!
How do you want to travel?
Misool Eco Resort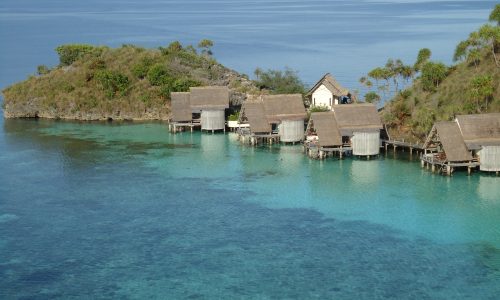 Misool Eco Resort is located on the private island of Batbitim, nestled deep in a vast archipelago of uninhabited islands, 150 miles from the nearest resort and half a day's journey from the nearest village. Raja Ampat has over 700 species of mollusks and 1,200 species of fish. Counted among those is the newly discovered 'walking' epaulette shark, commonly seen on night dives on the house reef.
Papua Explorers Dive Resort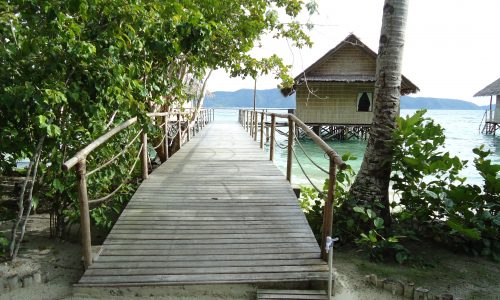 Papua Explorers Resort is located on Gam Island, along the coast of world renowned Dampier Strait in north Raja Ampat. The resort was built using traditional Papuan techniques and natural materials typical of the area.  The famous dive sites of Manta Point and Cape Kri are a short 15-20-minute boat ride away and most other dive sites are within 30 minutes by boat. The Passage, a thriller of a drift dive, is 45 minutes away by boat.
Papua Paradise Eco Resort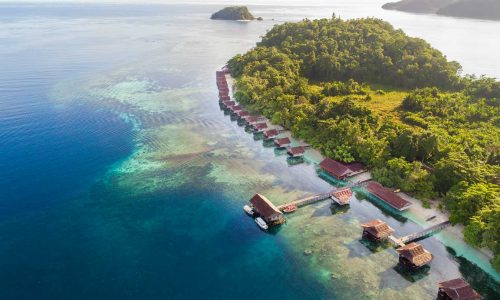 Papua Paradise Resort lies along the pristine shoreline of the uninhabited island of Birie. The island is teeming with exotic bird life, lush jungle foliage, and a spectacular array of fauna, while the reefs in the surrounding area offer world class diving. Dive with manta rays, sharks, and shoals of schooling fish; explore reef slopes with some of the widest diversity of corals in the world, and housing some of the best macro diving of Raja Ampat; and end the day with a perfect ocean sunset view from your private balcony.