An adventure far beyond any notions of cruise-ship ports and flashy resorts. Deserted beaches, ancient culture, remote and rugged islands and world-class diving are just a small part of the magnetism of this scattered 80-plus island archipelago.
Where else can you hike up a crater and stare into a magma-filled active volcano then ashboard back down, snorkel in a blue hole, dive the largest and most accessible wreck in the world and drink kava with the local village chief?
Port Vila is your gateway to Vanuatu. Sandwiched between a magnificent natural harbour offering stunning views of Iririki and Ifira islands on one side and two turquoise lagoons on the other. Efate has a rugged coastline and rolling verdant countryside, fast flowing rivers, waterfalls, isolated sandy bays and lagoons. Much of the interior is impenetrable rainforest.
Numerous activities are available in and around Port Vila, from scuba diving, windsurfing, snorkeling and catamaran sailing to sea kayak adventure tours, horse back riding and helicopter flights. The town has an attractive marketplace and the French cafes and restaurants give it a slightly continental flavour.
The resorts and restaurants of Port Vila have little in common with traditional kastom(custom) village life in the outer islands, but it's contrasts like these that make Vanuatu a surprise and a challenge. It takes a little time, effort and a healthy sense of adventure to truly explore Vanuatu's islands, but it's worth every bit of it.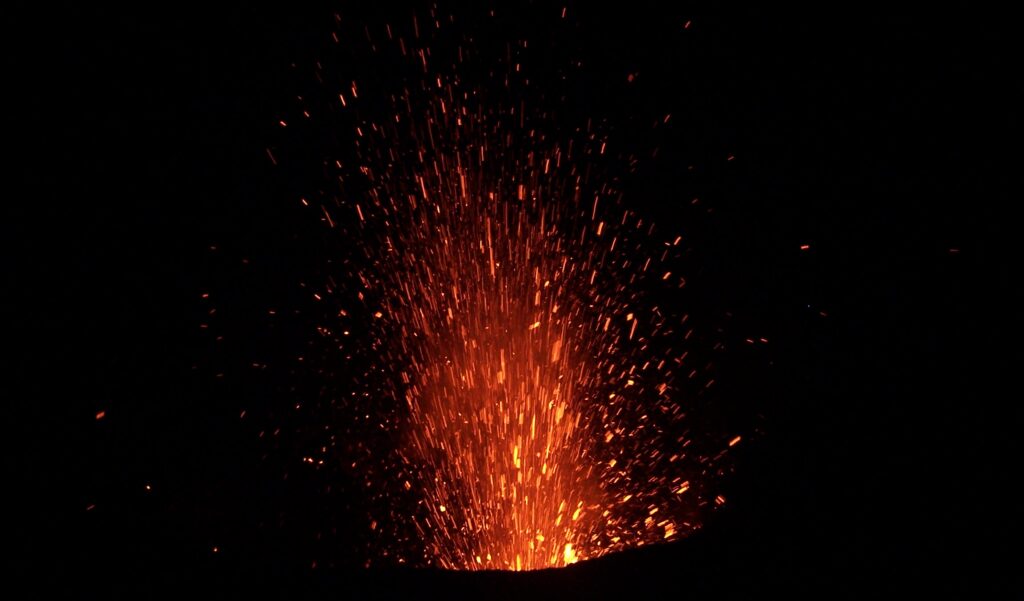 Vanuatu Resorts
Port Vila Resorts
Espiritu Santo Resorts
Adventure Resorts
Aore Island Resort

Aore Island Resort is a stunning Pacific Island retreat with an authentic and welcoming culture nestled in a unique natural paradise. Located on Aore Island, just 1 mile across the water from Espiritu Santo, Aore sits on a superb tropical waterfront, with a picturesque backdrop of coconut palms and lush tropical jungle. The resort has 18 bungalows, all with large balconies overlooking the beach and ocean. It is the ideal base for exploring and experiencing the delights of Espiritu Santo. Dive on world class wrecks and secret coral gardens teeming with tropical fish, swing from giant Banyan trees into crystal clear fresh water springs and discover a culture and customs unchanged for centuries.
There are 2 types of Bungalows – Sunrise, specifically for singles and couples, and Sunset, for groups and families. These Bungalows are constructed with local timbers sourced on the island. All the bungalows have private bathrooms, hot showers, refrigerators, tea and coffee making facilities.
For wreck diving enthusiasts they arrange trips to the famous SS President Coolidge, for fish and reef enthusiasts, there are spectacular dive sites offering exciting drift dives with vast corals, swim throughs, bommies and caves. The reefs are home to hundreds of species of colorful fish, turtles and reef sharks. Come bask in raw luxury in the heart of Vanuatu at Aore Island Resort!
Chantilly's on The Bay

Situated on the waterfront of the magnificent Fatumaru Bay, Chantilly's on the Bay is a small friendly hotel located in the heart of Port Vila, Vanuatu boasting modern, comfortable and spacious accommodations all with stunning ocean views and a sparkling pool overlooking the bay. Chantilly's tour desk can help you choose the activities that will best fit your desired Vanuatu experience, including scuba diving which can be arranged for you at the resort. Relax and enjoy all Chantilly's has to offer.
Deco Stop Lodge

Situated on a hilltop with stunning views across Luganville and the picturesque Segond Channel to the outer Islands, Deco Stop Lodge is a tranquil oasis in a tropical setting. As a 'boutique' lodge, they have twelve contemporary/tropical units with private facilities, in room tea and coffee, fridges, air conditioning and fans. Guests are treated to a free continental breakfast, consisting of hot toast, cereals, and fresh local fruits to start the day, there is also an extensive cooked breakfast menu. Its just a 10 minute walk into town, where you can take the opportunity to explore Santo, learn some of its history, or experience it's unique traditional culture by embarking on a tour. Come experience tranquility with a million-dollar view at the Deco Stop Lodge!
Erakor Island Resort & Spa

Surrounded by white sandy beaches and crystal clear waters, Erakor is only minutes from the mainland by a free 24-hour shuttle and just 5 minutes to Port Vila, this 16 acre unspoiled island paradise offers you true "seclusion without isolation. Erakor Island Resort & Spa offers lovely villas featuring private terraces and ocean views. The property includes a restaurant, bar, day spa and tour desk. The Aqua Waterfront Restaurant serves buffet breakfast and a range of seafood and meat dishes for lunch and dinner. Once a week, there is a Melanesian-style feast offering local cuisine, traditional music and fire dancing. Relax with a massage, a manicure or a pedicure at Essence Day Spa. Enjoy free use of kayaks, snorkeling equipment and beach volleyball facilities. The on-site tour desk can organize fishing trips, horse riding and cruises to local islands. Come experience the happiest place on Earth at the Erakor Island Resort & Spa!
Iririki Island Resort & Spa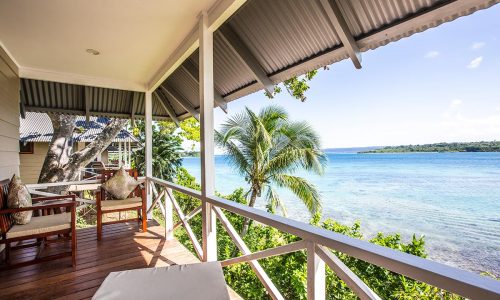 A haven of privacy and under-stated elegance occupying its own island in the heart of Port Vila Harbour. Here you can watch million dollar sunsets while sipping cocktails at the poolside bar. Every aspect of the resort has recently been renovated and refurbished providing luxury accommodation and high-end comfort. With only a 3-minute ferry ride from Port Vila, Iririki Island Resort & Spa offers the perfect balance between peaceful seclusion and convenience.
There are many things to do on and around the island that you will never want to leave. From dining at Vanuatu's most romantic restaurant – Azure Restaurant, to experiencing the best snorkeling within Iririki waters, you can enjoy a relaxing and rejuvenating spa treatment with the view from atop the peak of the island or even lounge along the four-tier swimming pool.
The luxury resort has eight different accommodation types to choose from to meet your needs, from waterfront bungalows to stylish ocean view apartments and villas or penthouses to the humble island fares for that island life, Iririki Island Resort & Spa has something for everyone. Come enjoy a private island paradise at Iririki Island Resort & Spa!
Mangoes Resort

Just a 3 minutes walk to the beach. Mangoes Resort and Restaurant in Port Vila offers 29 beautifully appointed boutique bungalows. The property is set high on a clifftop, surrounded by palm trees, tropical fruit, and flowers, and features stunning views of the sparkling waters of the South Pacific lagoon. Each bungalow at this adults-only resort offers a comfortable sitting area and a furnished terrace. They offer either garden views or panoramic views of the lagoon and coastline. All rooms feature stylish décor, a TV and free movies, and a bathroom with toiletries and towels. Some Bungalows also offer a private plunge pool.
Poppy's on The Lagoon

A boutique resort with a private beach front location. Poppy's on the Lagoon is nestled among an oasis of tropical gardens, 15 minutes from town and can cater to any traveler's needs whether it be comfort or luxury all in one. They have studio rooms perfect for couples, romantic adults only rooms and 2 and 3 bedroom villas and apartments that will make travelling with family and friends even easier!
White Grass Ocean Resort & Spa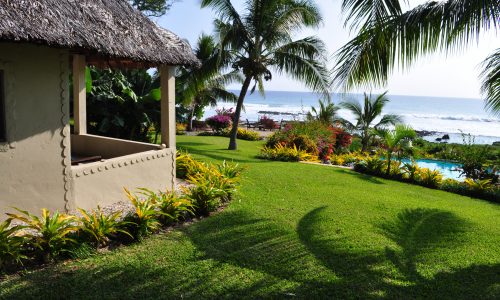 Set among tropical gardens, thriving on volcanic soil from Tanna Island's famous live Yasur Volcano, White Grass Ocean Resort offers a true Vanuatu island ambience. Just a 35 minute flight from Vanuatu's capital Port Vila, Tanna Island is the perfect location for travelers wanting to get a real feel for the culture and natural beauty of Vanuatu.
With 14 bures spread over 6 acres of beautifully landscaped gardens with direct beach access, this resort offers tours to get you up close and personal with its volcano. There are also many other relaxing activities and facilities to enjoy at this Vanuatu accommodation along with the wonderful reef and ocean experiences. Some activities they offer are kayaking, trekking, tennis, snorkeling, diving, and many more!