The state of Chuuk is a diver's haven. The many islands within this huge atoll are blessed with staggering natural beauty. The outer barrier reef is punctuated with idyllic sand spits dotted with coconut palms. The high islands in the central lagoon rise into the sapphire island skies.
Chuuk, with its vast, shallow, picturesque lagoon is a Mecca for wreck divers. A major shipwreck site from WWII, Truk Lagoon is unquestionably the world's best shipwreck diving destination. Here, more than 50 wrecks have been transformed into shipreefs, holding the very best of the undersea world and maritime history all at once.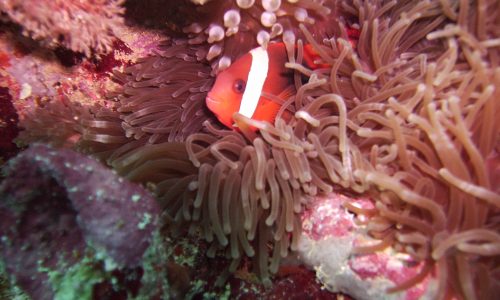 How do you want to travel?
Truk Blue Lagoon Resort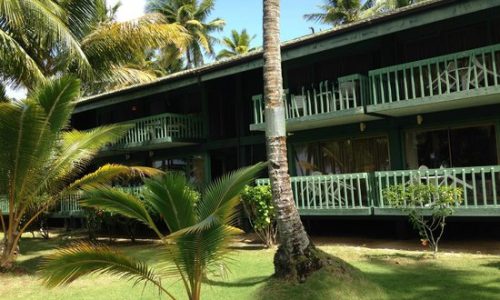 Located on the island of Moen in Chuuk, this resort offers a breathtaking view of the world famous "Truk Lagoon." With 54 modern, spacious and air conditioned rooms, it is the perfect location for both divers and business travelers. The Blue Lagoon Dive Shop is conveniently located on the grounds, making it easy for you to take a motorboat excursion to distant atolls for snorkeling or diving.
Truk Odyssey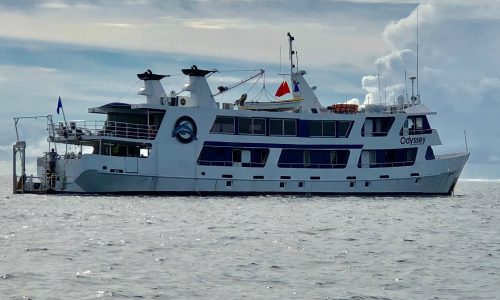 See the ghost fleet of Truk Lagoon, the world's best shipwreck destination, on-board the Truk Odyssey. This 126 foot air-conditioned live-aboard vessel has nine staterooms all with ensuite facilities. The Odyssey offers a large entertainment lounge, delicious snacks and meals including beer and wine. Divers will enjoy up to five dives a day, nitrox fills for certified nitrox divers. Fascinating wreck, reef, night and shark diving.