Surrounded by vast deserts, the Red Sea expands 1300 miles from the north, the Gulf of Aqaba, to Bab el Mandeb in the south. Coral reefs are the main reason for diving the Red Sea and the best way to do it is off a live-aboard. Majority of the boats depart from Hurghada. One of the most well known sites along the Southern route is The Brothers, or El Akhawein, two small islands in the middle of the Red Sea. Big Brother and Little Brother are a 5 minute boat ride apart. The larger Brother is home to a lighthouse manned by the military. Often surrounded by wild currents, the scenery makes for some wonderful dives. Add to this the high likelihood of seeing sharks and you're guaranteed fantastic experiences.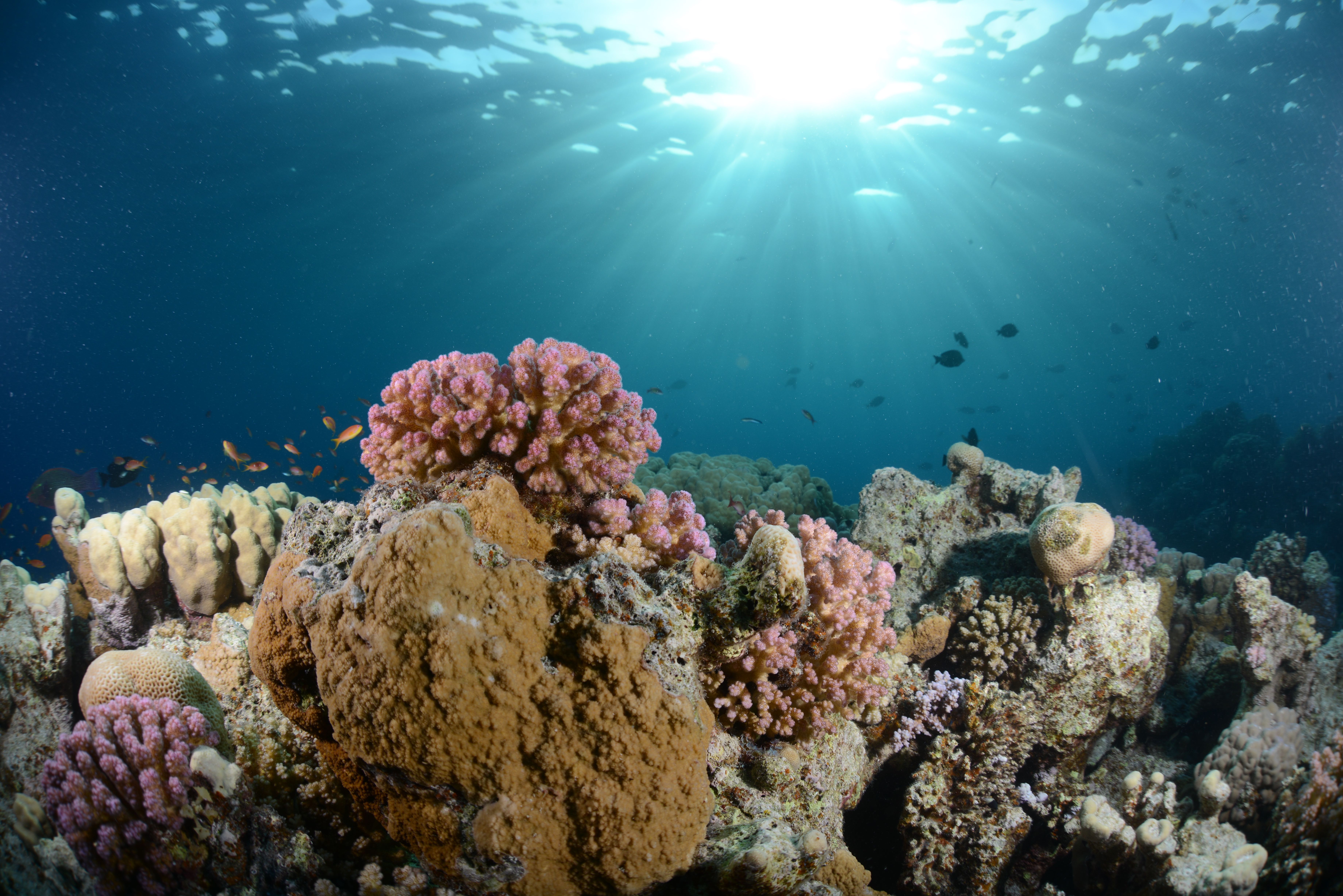 Pyramids, Ancient Art & The Red Sea!
How do you want to travel?
MS Royal Evolution

The M/S Royal Evolution is a 39.5-meter mono-hulled vessel and accommodates 24 passengers in double and twin share cabins. Diving in the Red Sea is spectacular. The land is known for its ancient history, pharaohs and pyramids. It's also a mecca for scuba divers and snorkelers. Wrecks, colorful corals and big fish abound but it's the off-shore sites only reachable by this liveaboard which can provide the ultimate thrill and the best experience.
Red Sea Master

Refurbished in 2016, the Red Sea Master is a 41 meter wooden vessel and accommodates up to 26 guests in 13 cabins. Each cabin is equipped with a/c, entertainment system, mini fridge and ensuite bathroom. The vessel is spaciously laid out with ample space for all guests to relax and enjoy their diving cruise. A generous sundeck on the fly bridge, a seperate bar & sky lounge and even a Jacuzzi. With up to 4 dives daily, they offer 7 & 10 night itineraries.
Red Sea Aggressor I

The Red Sea Aggressor I is a 120 ft., 20 passenger yacht. The vessel operates from the Port Ghalib yacht marina and resort area and offers two different seven night itineraries. All dives are done from tenders, with no more than 10 divers on each one allowing for quick access. You won't be disappointed with an abundant amount of reef fish, hammerhead sharks, dolphins and soft corals to keep you occupied.
Red Sea Aggressor II

The Red Sea Aggressor II is a 138 ft., 22 passenger yacht. The diving is split between the North and the South, offering guests 7 & 10-night itineraries. There are over one thousand species of fish in the Red Sea, 20 percent of which can be found nowhere else in the world. Where the Egyptian desert sands end, a marine paradise begins.