Mexico offers divers a number of vastly different experiences from east to west. You can dive the Yucatán Peninsula with its famous Mesoamerican Barrier Reef just offshore in the Caribbean Sea and move inland to dive the landlocked Cenotes. On the West Coast, you have the diving of the Mexican Rivera along the Pacific Ocean and the Sea of Cortez. While the Caribbean Sea gives you dolphins, the Sea of Cortez gives you sea lions. High rise resorts in Cancun or liveaboards visiting Guadalupe island or the Socorro Islands. These are the contrasts that you will see diving Mexico.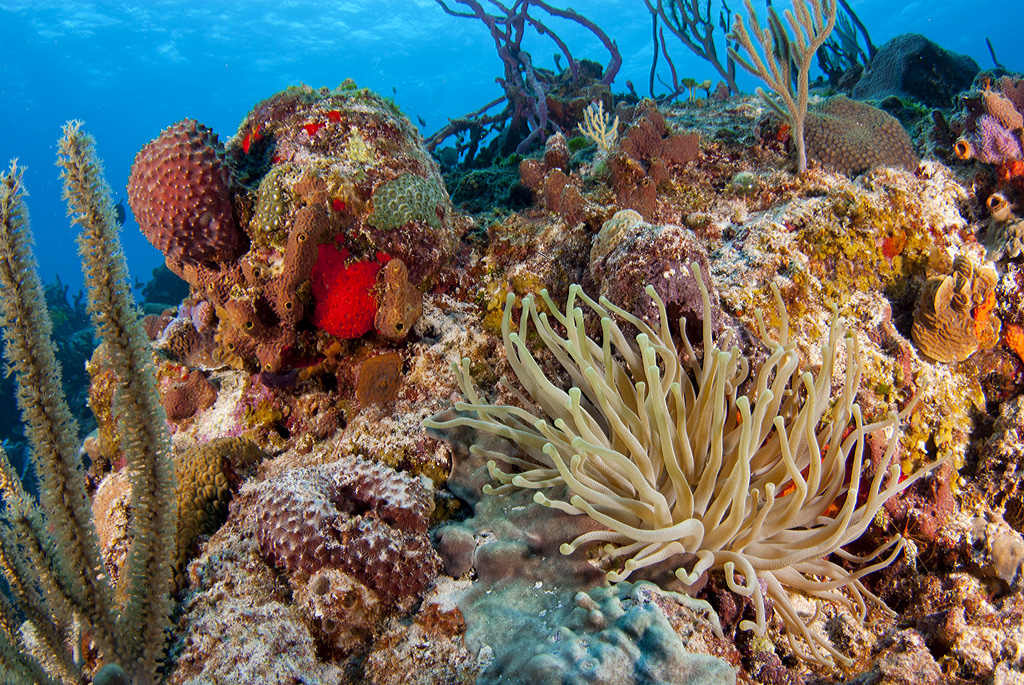 How do you want to travel?
Allegro Cozumel Resort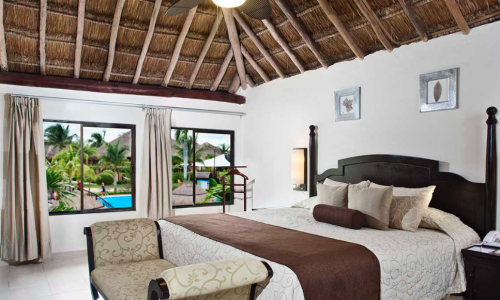 This chic beachfront resort occupies a collection of thatched-roof cottages in the Playa San Francisco beach area, and lies 8 km from Discover Mexico Park Cozumel and 17 km from Dolphin Discovery Cozumel. Airy, tropical-style rooms feature living areas with sofas, some rooms have cable TV, minibars and coffeemakers, as well as ocean-view balconies or terraces.
Scuba Club Cozumel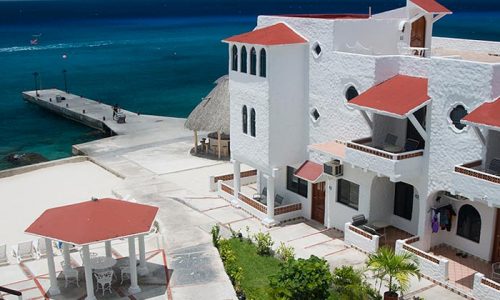 Located on the waterfront one mile south of the downtown ferry dock, Scuba Club Cozumel is an attractive multi-level building of Spanish-Colonial architecture blends on the water. Built as Cozumel's first dedicated diver's resort, Scuba Club Cozumel is a very intimate place providing all services in one convenient place.
Nautilus Explorer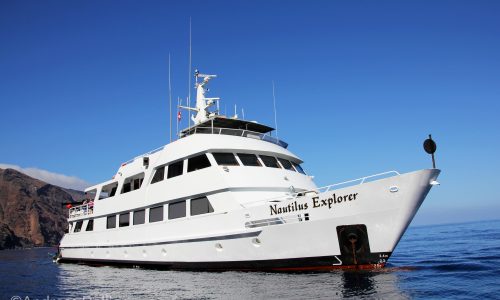 The 35-meter Nautilus Explorer Liveaboard was custom built for divers to explore the amazing sites of Guadalupe and the Socorro Islands, Mexico. Utilizing every square foot of space, the Nautilus Explorer provides comfort and safety. There are 13 cabins, ample room for relaxation with two upper-floor sun-decks. The back of the boat is home to the dive deck, with a 5-ton hydraulic crane, water level platform and reinforced steel deck for the Great White shark cage dives. The Nautilus Explorer takes divers to the amazing dive sites of the Socorro Islands famous for manta rays, humpback whales and huge schools of fish, or on exhilarating Great White cage diving in Guadalupe.
Socorro Aggressor

8 Night Trips; Socorro, Roca Partida, San Benedicto (November - May). These volcanic islands make up the Revillagigedo Islands. These islands are most commonly known as Socorro.  Located 250 nautical miles south of Cabo San Lucas, Mexico at the tip of the Baja Peninsula, it takes 24 hours to travel to this magnificent area. Best known for the wonderful encounters with giant pacific manta rays, this isn't all you will see during a liveaboard boat trip to Socorro, there are up to ten species of sharks including whale sharks, silkies, silver tips, white tips and sometimes tiger sharks. Dolphin encounters are always thrilling and from January through March these islands are home to a migratory population of humpback whales that come to breed and have calves.  Whale sharks are seen mainly in November/December and April/May.
Guadalupe Island: Cage Diving with Great White Sharks (August - October). The best great white encounters and cage diving in the world happen at Guadalupe Island. The 4-night Guadalupe itinerary provides an adventure to shark seekers who enter surface or submersible cages to experience seeing great whites up close and personal. The Socorro Aggressors anchorage is in a sheltered bay near Guadalupe Island where the cage diving shark encounter action will take place in clear blue water. The yacht stays here for 3 dive days where guests will rotate entering the cages every hour while seeing several sharks during each dive.
MV Solmar V

The Solmar V offers exciting dive itineraries with some of the world's largest pelagics, including cage diving with great white sharks at Guadalupe Island and scuba diving with humpback whales at the Socorro Islands. Diving from the Solmar V is easy as the vessel offers a spacious dive deck with a multi-level camera table, rinse tanks and freshwater showers.
Vortex Liveaboard

The Vortex Liveaboard is a 140 feet former Canadian Coast Guard vessel built for adventure and hardcore worldwide expeditions. Everything on the Vortex has been custom made and handpicked to meet the highest standards. November - June is Socorro season. Socorro Island diving has become one of the most popular live aboard diving experiences in the world because of the big animal encounters such as giant mantas, humpback whales, playful dolphins, tuna and over 7 shark species. August - October is Guadalupe season. Shark diving in Guadalupe Island is the most exciting adventure for certified and non certified divers. Since you will be breathing from surface supplied air and not using scuba tanks, this is the perfect experience for anyone!