Twenty Years Sounds Like A Long Time, But It Can Go By In A Blink of an Eye.
As a young girl, I remember always loving an adventure. I spent every spare moment finding new places to visit and explore and when I learned how to scuba dive my passion for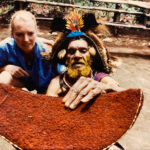 undersea tr
avel was born. After owning and operating a small dive shop for many years, I soon realized I wanted to combine my love for diving and the discovery of remote dive destinations around the world with others. It was then that I decided to close the dive shop and transition to becoming a diving travel consultant. Soon after, with the help and support of my friend and business partner, Rick Jones, we celebrated the opening of South Pacific Island Travel.  
I now share the business with my daughter, Kim Larson, who is also a certified diver, has lived overseas teaching diving and shares my love and excitement for introducing others to the joys of travel and exhilaration of discovering the wonders of oceans. Together we spend our days customizing itineraries for guests, leading them on exciting trips across the globe to explore unique countries and remote areas. 
Originally specializing in travel to the South Pacific, with trips to Papua New Guinea, the Highlands and Sepik River over to the Solomon Island, Vanuatu and Fiji we have since expanded our knowledge by traveling to destinations in the Caribbean, SE Asia, Maldives, Red Sea, and Africa. From the start,
we believed it was important to have firsthand knowledge of the places we sent our guests. Today, that philosophy still rings true - If we sell a destination, we have been there!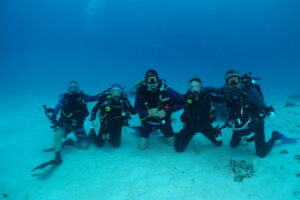 We have seen a lot of changes over the years, from the adjustments to travel after 9-11 to the current uncertainty caused by Covid-19. Along the way, our focus has always been on our clients, making sure they have the information they need to travel safely and comfortably, knowing we are only a phone call away should they need us.  It has been a wild ride, with lots of learning and laughter along the way.  
Opening a trav
el agency originally allowed me the opportunity to share my knowledge and passion for diving with my clients. Little did I know that my love for discovering new locations would lead me to a lifetime of travel, fun, and friendships, or that it would allow me to work side by side with my daughter, and provide us both with the opportunity to help our customers enjoy diving and travel as much as we do. I am filled with gratitude for my clients and am grateful for the endless memories, rich with experiences and friendships, that my years in business have brought me.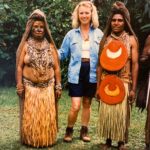 Cheers to the next 20 years!
Owner, South Pacific Island Travel
It was fun to receive your comments after this story came out. We've shared a few below! 
Great story of your adventures! Thank you for sharing. Though Tom and I moved to Houston we hope to take a trip with you. (You helped us with airfare to Raja Ampat) Best trip yet and your seating recommendations were perfect on EVA air in premium economy.  Our May trip to Red Sea got bumped to next year. We did optimistically book an African safari in December. We could use help with airfare for that trip in the coming months. Cindy & Tom
Thank you for the newsletter. You girls have always been the best, most knowledgeable, caring, and dependable adventure travel agents. I truly hope the situation clears as quickly as possible so you two and all your clients can get back to exploring the world. And I hope your knee is better than new!!  Joel
You keep going sunshine!  Here's to you and kind success for another 20 plus years!  Keep kicking butt!  Jen

I enjoyed reading about the history of your life and business.  When you get too old to dive, I hope never, you should consider being a writer. Best wishes, Ken

Great write up! Vickie